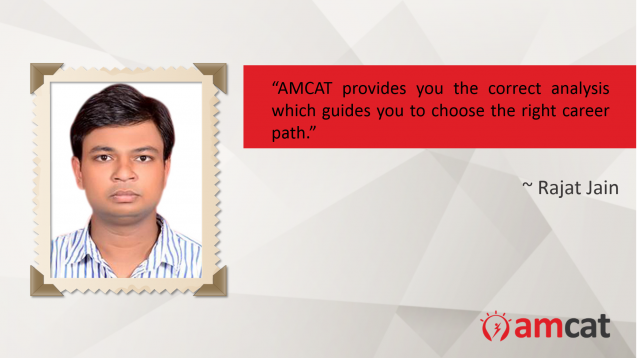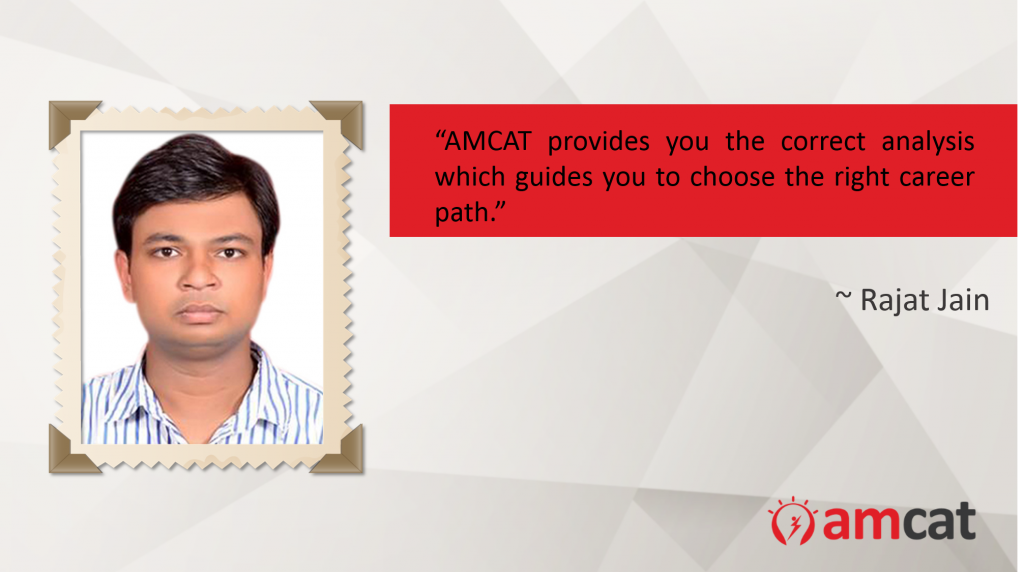 Getting a good fresher job at the beginning of your career seems quite difficult. Isn't it?
Meet Rajat Jain from Bundelkhand Institute of Engineering & Technology and know how he managed to kickstart hi career in this tough job market.
Q: Tell us something about yourself and your career goals.
My name is Rajat Jain and I have done B.Tech from Bundelkhand Institute of Engineering and Technology, Jhansi in Electronics and Communication. I always wanted to get a job in an MNC and AMCAT helped me fulfill my dream.
Q: What difficulties did you face while searching for a job and how did you overcome those difficulties?
In the final year of graduation, I attended many on campus drives but could not make into the final list. I also took the AMCAT test in my final year and scored pretty well. Then, I started looking for off campus drives where AMCAT played a crucial role. I think every job-seeker should take the AMCAT.
Q: How long did it take to get your 1st interview call after AMCAT?
I think after getting the AMCAT result, I got a call within 10 days.
Q: Tell us about your experience post giving the AMCAT test and how AMCAT helped you in getting the job at FarEye?
AMCAT helps you find out your strengths and weaknesses. It provides you the correct analysis which guides you to choose the right career path.
Q: How many interview calls did you get after taking the AMCAT.
About 20 to 30 calls.
Q: Would you suggest other job seekers to take AMCAT? If yes, why.
Yes. Every fresher should take the AMCAT test. Just like a true friend it will stand with you in hard times.
Q: Would you like to share some tips which can help other job seekers in getting a good job?
Do not loose hope. Keep on trying till the time you succeed. All the best.
Do you feel ready to give it a try? Then schedule an AMCAT test today.