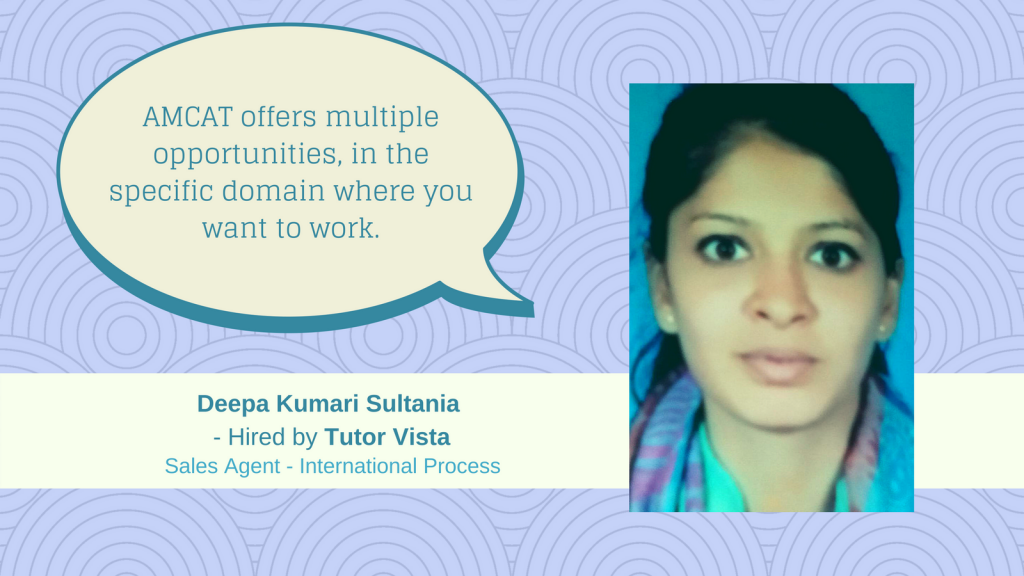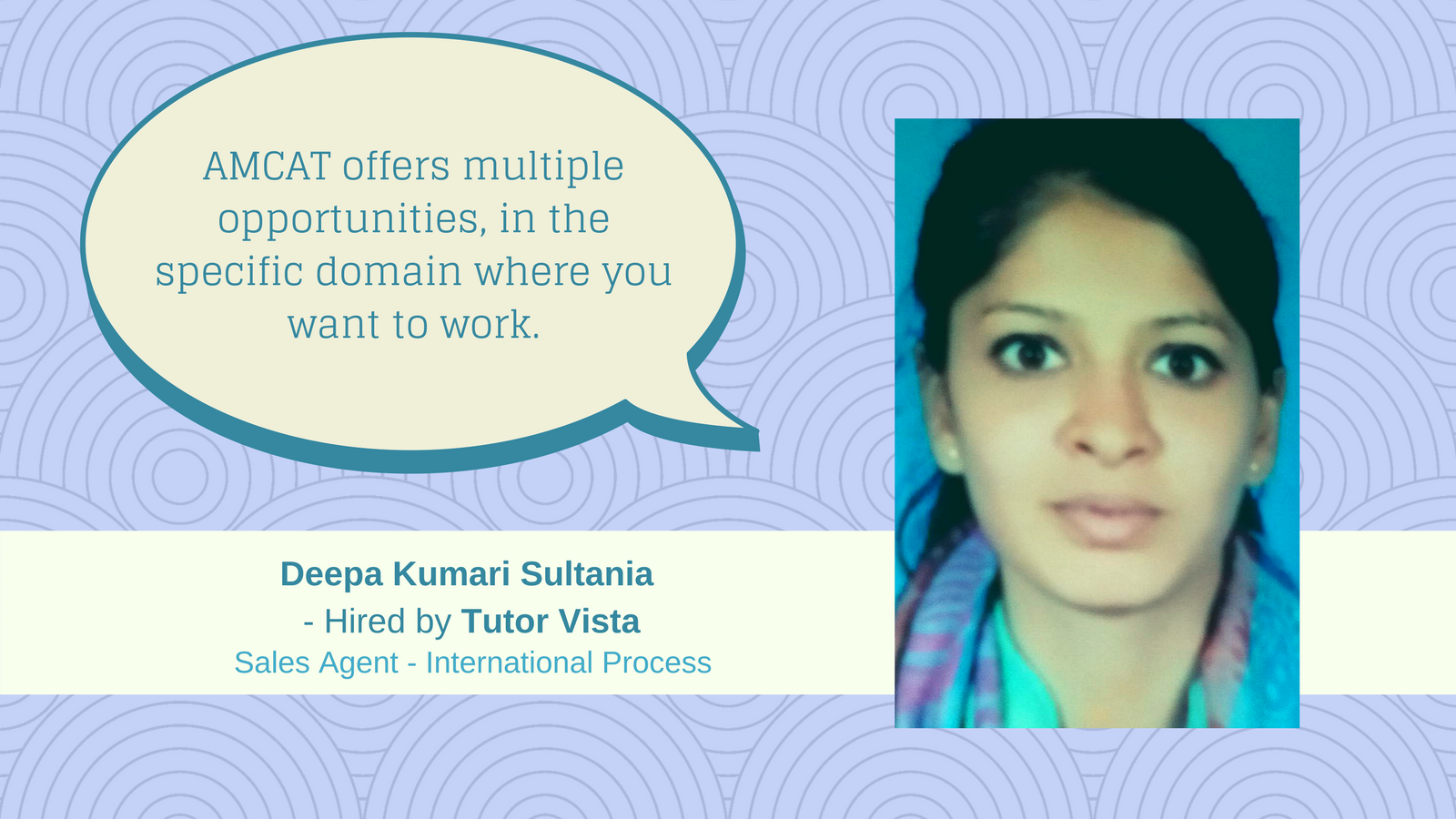 Often, when we reconnect with AMCAT Test takers to know how they fared after giving the skill aptitude assessment, we find surprising arcs. Today's achiever story is one such tale — how Deepa Kumari Sultania, a computer science engineer, used the test to lead to her desired profile – a customer facing job.
Deepa, a 2017 graduate of the Sri Krishna Institute of Technology, Bihar is a simple student, who connects on films and songs in her spare time. She had decided on a customer facing job a long time ago but was not able to crack one. Till she took the AMCAT Test.
"The AMCAT helped me get a better opportunity In my desired field with MY desired profile."
We asked her about her journey – how she prepared for it, how it led to job interviews, her experience through the interview stage as well as overall learnings that she could share with others.
How was the AMCAT test experience? 
I looked into previous question papers, solved a lot number of aptitude questions from different websites and tries to understand the pattern. Finally, my efforts paid off and I cleared the test.
When did you get your first interview call? How many did you receive? 
I got my first interview call within a week after AMCAT result.
And then there was the penultimate call from Tutor Vista, the position she was able to secure.
How was the interview process at the company? What helped you through it?
The interview process was very smooth but studious. The company completed all the rounds in a single day with multiple interview rounds as their main concern was to focus on the communication skills.
Would you recommend the AMCAT to others? Why?
Yes, sure I'll recommend AMCAT to others also because they provide you with a number of opportunities, in the specific domain you wish to work in.
In the end, do you have any tips that can help other job seekers in getting a good job?
It's better to practise lots and lots of aptitude questions by keeping basics clear in mind. Also, try referring to previous papers to understand the pattern and work hard on your weaker section.
Deepa Kumari Sultania was selected for Tutor Vista as a Sales 
Agent - International Process. We wish her the best in all her 
endeavours.