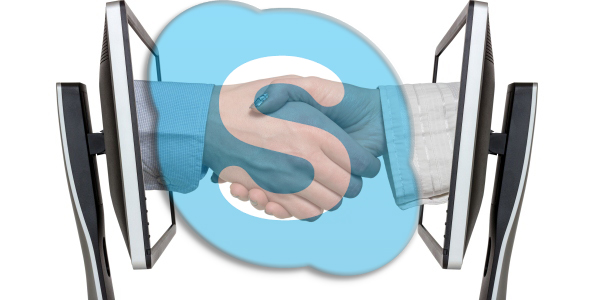 Video interviews are the latest trend in the graduate job process. On the one hand, they help recruiters and organisations help save a lot of time and money, on the other hand, they can be very interesting as the recruiters get to know the candidate at the initial level itself.
So, before you get nervous, get knowledgeable and read these simple tips:
Make sure you set up Skype way ahead of time
Test Skype app well before your interview starts. Set up your Camera and position it so that your face is clearly visible.
Test your microphone and get rid of echoes, hums and unnecessary buzzes. It is recommended that you use a headphone. Check the lighting of the room and to do so it is viable to chat with your friends prior the actual interview.

Prepare your surroundings
Try to choose a surrounding which looks a bit professional. It is the most important part of the virtual interview. Whether the interview is being conducted from your home or an office environment, the interviewer does not want to see you sitting in front of a pile of junk. Clean up the room as you don't want anything in the background to distract the interviewer from what you have to say.

Practice in advance
Keep this in mind to look at the camera and not at the screen, You'll look your interviewer in the eye by looking into the camera, not by watching their image on the monitor.

Keep in mind your dressing etiquettes
Put on the same clothes that you would wear on a conventional interview. Don't give into the temptation to dress up only above the waist. Wearing the complete ensemble will help you stay in the interviewing mood. Click here for more tips on Interview dressing etiquettes.

Polish up your Skype name
The first thing your interviewer will see is your Skype username and picture, so double check that they are both interviews appropriate and Make sure you create a professional username in Skype.
Final Tips:
Don't shout, but do speak loudly and clearly. Sometimes with video calls, there may be a delay with the picture so a clear speaking voice is extremely important.
 Good Luck!