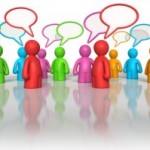 Did you know?
– Only 2.9% engineering students have spoken English skills that are suitable for jobs in corporate sales/business consulting
– Only 33% candidates know the meaning of words like update, stern, bitter etc.
Shocking as this may sound but according to the National Spoken English Skills report by Aspiring Minds, the spoken English levels of engineering graduates in the country are extremely low. English is the most widely used language and is very essential in today's business environment. Recruitment trends also reveal that more and more employers are giving preference to good communication skills over technical knowledge. Students with a good command over English also get offered better salaries and growth opportunities at work.
The ability to express fluently in both written as well as spoken English is very crucial for your career growth. A majority of roles today require working with teams and communication or any kind of team work will not be possible if you're unable to put your point across. Not being able to communicate effectively can also become one of the major reasons of low self-esteem at work. We tell you a few ways in which you can improve your English skills to be able to grab better career opportunities –
– Set some time aside to work on your written and spoken English. Improving your communication skills cannot happen overnight and will require a consistent effort. Fix 30 minutes from your routine every day for self-learning
– Get a dictionary and learn few new words daily that you can add to your vocabulary. Practise writing sentences with these words so that you use them in the right context
– Read, read, read. This remains as one of the most effective ways to improve your communication. Find a newspaper, magazine or book of your interest and read it daily
– Watch shows or movies in English as the the more you hear, the more exposure you will get to new words. This will also help improve your pronunciation.
Many eligible candidates lose out on a job opportunity due to lack of good communication skills. It is clear that employers too tend to hire candidates who communicate well as it remains as one of the key drivers for success. So identify and work on improving your skill set even if it means enrolling in a speaking class to enhance your career prospects.