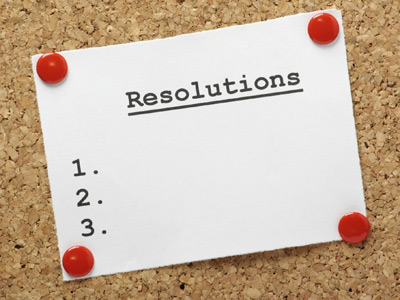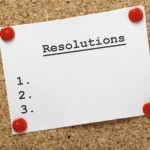 With every New Year comes a long list of resolutions which we take for ourselves – lose weight, save more money, travel to your favourite destination and more. Ever thought about putting down some resolutions for your career? This will not only help you in guiding through your career but also let you keep track of your progress. So if you're not over the holiday mood yet, we think it's time for you to take some resolutions to have an awesome year ahead. Here's few things that should be on your list –
Make realistic goals: Don't set a goal because it sounds fancy but rather set one which you can actually achieve. This could be as simple as improving on your time management skills or going to the next level of computer literacy.These small effective steps can take you a long way in staying focussed and working towards your goal in a constructive manner.
P.S. refrain from being over-ambitious as you list down your resolutions
Gain a new skill: There is tremendous competition in the job market today and adding a new skill not only adds value to your resume but also enhances your personality. Learn a new language or get trained in a skill that is in demand in the industry. If you don't have enough time, find out an online course that you can pursue alongside your work.
Find a mentor: It's important to have someone who you can connect with for the right career advice and knowledge. Your mentor may not necessarily be a senior at work. It could be someone you know who can guide you through some tricky career decisions you would have to take early on in your career. Even if your mentor cannot help you take career related decisions, you can always learn from his experiences and wisdom.
Get your social media etiquette right: While you all would be active Facebook or Twitter users, ever wondered what your profile says about you? It is very important for you to get your social media presence right. Most companies nowadays refer to social media accounts of professionals and what they see will definitely make them form an opinion. Everything on the web is easily accessible so be careful of what you say and post as every communication that goes out matters.
Read more: No, we are not taking you to another article 🙂 We mean build a habit to stay updated with the happenings in your industry and current affairs. Find a news portal or newspaper that gets you all the information and spend 15 minutes every morning and keep yourself up-to-date. This will not only help you take informed decisions at work but you can also have a much more meaningful conversation with a senior over coffee!