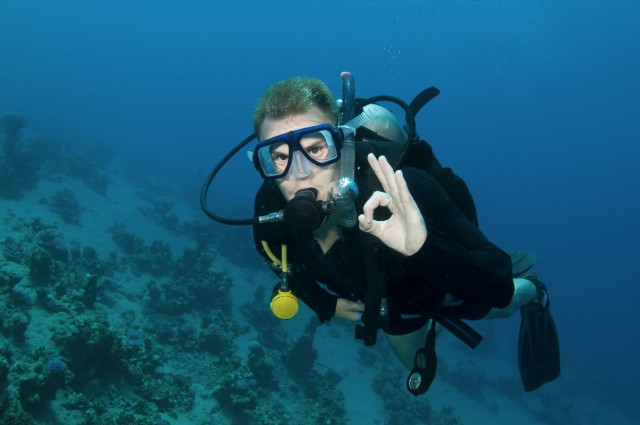 Today, there are many career options available that present an alternative to conventional courses. You just have to choose your pick. If you are not very interested on the daily grind of a 9 to 5 job then we have 5 unconventional career options that you can opt for a living.
1. Tattoo Artist: You can opt for this profession if you have an artistic bend of mind. If you know how to play with shapes and colors and have a great love for art then you can are good to go. Tattoo designing has a very vast scope in coming future as more and more people are opting for it.
Today, tattoos have become a form of self expression as well as used for style and fashion. To become a tattoo artist you need to be above 18 years of age and must have completed high school diploma or its equivalent.
There are no specific institutes in India that provide training in Tattoo making. To start your career in this field, the best way is to get an apprenticeship with a reputed tattoo designer. It means learning form a tattoo designer and working at a tattoo shop. The income differs from artist to artist, you can make anything between INR 5,000 to INR 40,000 depending on the experience, popularity and location.
2. Scuba diving expert: Remember the character of Katrina Kaif played in Zindagi Na Milegi Dobara? Scuba diving as a career is not only unconventional but totally adventurous, too! If you have inclination towards marine life and love the idea of spending hours inside the deep sea, then, just go for it!
However, in India diving is not promoted as a water sport but in the western countries it is in huge demand. Situation in India is bound to change in coming years as the demand for diving is increasing day by day. To make a career in diving you need to acquire various levels of certifications in this field. Certifications are mainly offered by associations like PADI (Professional Association of Diving Instructors), BSAC (British Sub-Aqua Club), NAUI (National Association of Underwater Instructors), SSI (Scuba Schools International), and CMAS (French Diving Federation).
Maharashtra Tourism organizes short-term programs in scuba diving, including PADI certification courses. The Bangalore Mountaineering Club, too, offers the PADI divers course. The Barracuda Diving Institute, Goa; National Institute of Water Sports, Goa offers some scuba diving training programs. The Navy also has their own training center, which is approved by the International Marine Contractors Association in which civilians are also allowed.
As far as the job prospect goes, you can opt for it as a full time or a part time career option. You can find jobs in the organizations working towards the sea explorations as well as in the media channels like Discovery, National Geographic and Animal Planet. The most popular scuba diving jobs is as a scuba diving instructor. Scuba divers are extensively used for underwater construction such as bridges, platforms, dams etc.
Divers can work for law enforcement agencies or insurance investigation firms, looking for accident victims, wreckage, or lost valuables. Some divers work at resorts as recreation specialists, acting as instructors or tour guides for vacationers. An instructor can be paid anything from Rs. 25,000 to Rs. 50,000 per month, plus free food and good accommodation. With some years of experience, you can start your own school. Freelance jobs are seasonal. In India, the diving season lasts seven months, from October to April. However, in some countries like Thailand or the Philippines, you can remain employed for 12 months.
3. Chocolate Taster: What else can be better than tasting chocolates to make a living? World's sweetest and tastiest job, isn't it? Well, the job of a chocolate taster is not as fancy and easy as it seems. You need to have knowledge, creativity, imagination, commitment, putting in really long hours, finesse and attention to detailing. You need to smell and log in the aroma, listen- whether the chocolate sounds crisp when broken and then taste, recording the four basic tastes—sweet, sour, bitter, and salty. You need to know every possible thing about chocolate and its flavors. There are not many institutes in India which provide specific courses in chocolate tasting, but the training is being provided as part of other culinary courses with specialization in chocolate tasting. Here is a list of institutes that provide courses in chocolate tasting:
Chocolate Academy, Mumbai
Craft and Social Development Organisation (C.S.D.O.), New Delhi
Chocolatierd Academy, Banglore
Magnificance Academy of Packaging Professionals (MAPP), New Delhi
Barry Callebaut India Pvt. Ltd., Mumbai
Culinary And Cake Decorating School, New Delhi
As far as the salary goes, in India you can be paid around INR 20,000 but it varies to a great extent based on your experience and work. Apart from chocolate making companies, you can also get a job in restaurants, confectioneries, 5-star hotels or maybe start your own outlet (and make chocolates!).
4. Pet Groomers: To opt for this profession you need to be truly, madly and deeply in love with pets. You would basically be the beautician of the animal world. Your work would usually revolve around dogs and cats, but sometimes other animals like rabbits and horses can also be your guest. It is not an easy task as some animals are extremely uncooperative during grooming sessions. You need to know how to control a pet and be an expert on everything starting from nail clipping, brushing, shampooing to trimming.
Your job would basically be to maintain the hygiene of an animal and you should be able to alert the owner of any possible pet health care issues. No formal training or certification is required to become a pet groomer.
One can learn the profession by undertaking training, under the guidance of an experienced groomer. However, there are some professional establishments that offer training in this field including Fuzzy Wuzzy in Bangalore, TailWaggers in Mumbai and Scooby Scrub in New Delhi. As far as job prospect goes you can work in a pet-salon, veterinary hospital or maybe open your own salon but that requires some years of experience. You can earn somewhere between INR 10,000 to 40,000 depending on your experience, location and work.
5. Personal Shopper: Shop for a living! Sounds exiting? If you are the one who is often consulted by friends and family for suggestions regarding their attire and look, then you should probably think of taking it up as your career option. With the busy lifestyle of the cities, working people hardly get anytime to go for shopping. In such cases a personal shopper is the savior. Someone might have the budget to buy a Jimmy Choo, Louis Vuitton or an Armani but have no idea how to wear and carry it, that's where you step in and guide them how to look wonderful and confident.
Your job may revolve around buying designer or non-designer clothes, accessories, shoes, make-up, home furnishings, gifts for your clients. As far as the job opportunities are concerned you can work for online stores, boutique, department store, or shopping center. You can also be hired by busy and rich executives to shop for them and their employees or family.
The concept is yet to take off in India but has huge opportunities in future looking at the busy life of the people in metros. You can earn anywhere between INR 10,000 to INR 40,000 depending on your work and experience.
Though you do not always require any formal courses to become a personal shopper, the only prerequisites for tapping into this growing field are confidence, style, an eye for fashion and good networking skills, so that you can get the best deals. If you want to excel in this domain you can get into a fashion design program offered by a recognized college. Or, you can enroll in a regular bachelor's program and try to intern under a stylist and learn on the job. Some colleges that you can refer are:
National Institute of fashion technology, New Delhi
Pearl Academy of Fashion, New Delhi
Symbiosis Institute of Design, Pune
Northern India Institute of Fashion Design, Mohali
"Ignoring your passion is slow suicide. Never ignore what your heart pumps for. Mold your career around your lifestyle not your lifestyle around your career." – Kevin Claiborne. If you are passionate and dedicated towards your dream, get ready to explore the unknown territories.