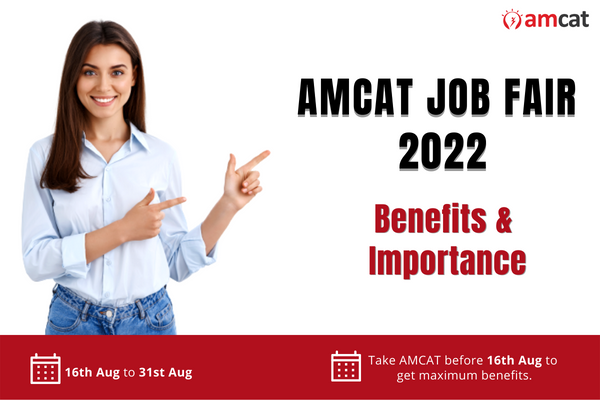 We are back with good news! The wait is now almost over, just 1 week is left for the AMCAT Virtual Job Fair 2022 to begin. Are you guys as excited as we are for this event? You will be getting a step closer to choosing and applying for multiple job profiles as per your area of interest.
If you don't know yet, virtual job fair is a great way to meet many people at a time. Such fairs do not only provide employment opportunities, at same time they also provide network for career exploration and professional development. There are certain benefits of these job fairs. Are you hesitant about attending a virtual job fair, here are 5 reasons why attending it can be worth your time?
We would like to give you a pro tip: Take AMCAT before 16th August, if you want to avail maximum benefits and do not want to miss the chance of applying from a pool of opportunities. This will help you in being prepared for the interview, boost your confidence level instead of stressing over applying to the opportunities.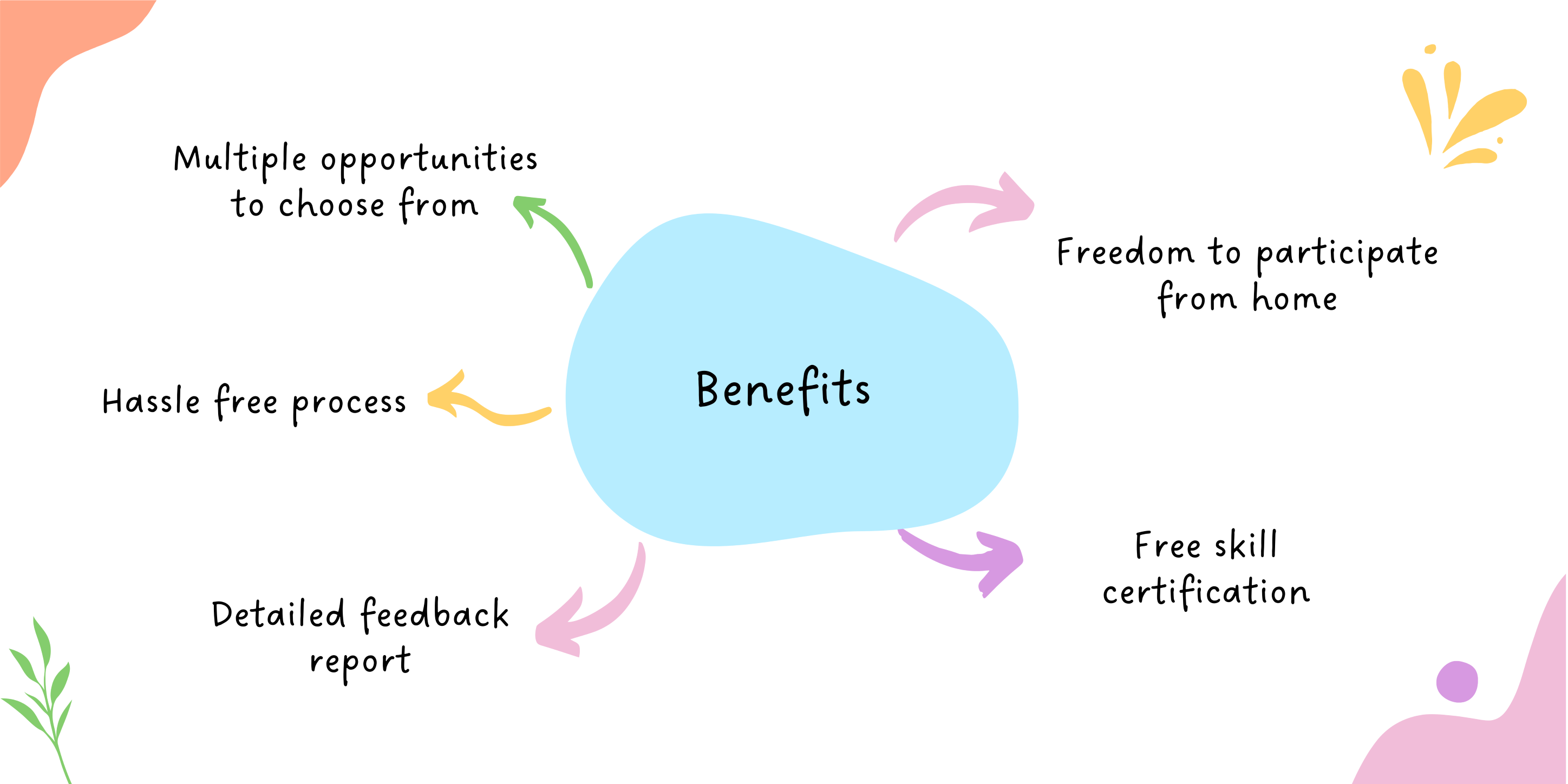 Chance to improvise your skills with free Skill CertificationLet us remind you all, in this Job Fair all those who are participating will be getting free skill certification. Do not miss this chance of getting your skills sharpened up wherever required. You won't get this opportunity often!
Freedom to participate from home

The best thing to register for is a virtual job fair, you must be thinking why? Let us help you with the answer to this such events are safe, very convenient, and easy, they don't have a scope for partiality. You save most of your time by traveling to a place where the event is taking place, and you get ample time to prepare yourself. So, do not miss the chance to give AMCAT now, and start preparing for the job interviews for the relevant profiles.

Multiple opportunities to choose fromAttending a career fair can be very helpful for removing any concerns and finding a job for a student or an individual who has not been able to find a job related to their education certification or expertise. This can also help in building a network for cutting-edge strategies. There are high chances of getting a suitable opportunity from multiple opportunities in a Job Fair. Virtual career fairs are a terrific opportunity to discover new professions, employment settings, and industries. Attending one will make you consider the various jobs available in your industry or may influence your decision regarding the industry you want to work in. Hence, you must participate in our Job Fair to avail yourself a chance to apply for opportunities across PAN India.
Relevance of Feedback Report

The best & most unique thing about AMCAT exam is the feedback report which they provide. The report helps a candidate to know about their weak and strong areas, with the help of which they can brush themselves wherever required. Also, not to miss that the AMCAT test result scores are valid for 1 year, which means you can apply for as many opportunities you want to in this duration as and when you are ready.

Hassle-free processAMCAT Job Fair is most convenient and very easy to participate in. Do not wait, register now, give AMCAT, apply now in the available opportunities and then sit back and wait for the interview call. If you will perform good, you will definitely get selected. Participating in this Job Fair gives you time to prepare yourself by spending more time in preparation, rather than stressing over the process. Do not wait, go ahead now!
Register for AMCAT | India's Leading Fresher's Assessment And Job Site (myamcat.com)
What are you thinking? Do not wait, act now! We have told you about the benefits, now it's your turn to take a step forward and avail them. Take AMCAT now to apply to intriguing profiles, since this is a limited-time offer that has validity from 16th – 31st August.