AMCAT Toppers Club, is an Aspiring Minds initiative to identify India's most employable candidates hidden in unexplored pockets of the Nation. These candidates are selected on basis of AMCAT, India's largest employability test. Every quarter, we identify 500 job-seekers who show exceptional language, cognitive and domain skills irrespective of their city, state, college, high school grades, etc. We present them to corporations at large and our clients to do high-efficiency inclusive hiring. The identification of this unexplored human capital provides a disruptive benefit to corporations and can transform the Nation by driving meritocracy in employment.
We are proud to announce the AMCAT toppers for this quarter (15th July 2013 – 15th October 2013). Our heartiest congratulations to all the toppers!! You can view the list here http://www.myamcat.com/amcat-toppers
If you think you can be an AMCAT Topper and want to be a part of the club, all you need to do is take AMCAT between 16th Oct 2013 to 15th Jan 2014. Based on AMCAT scores, top 500 students will be declared as AMCAT Toppers of that quarter.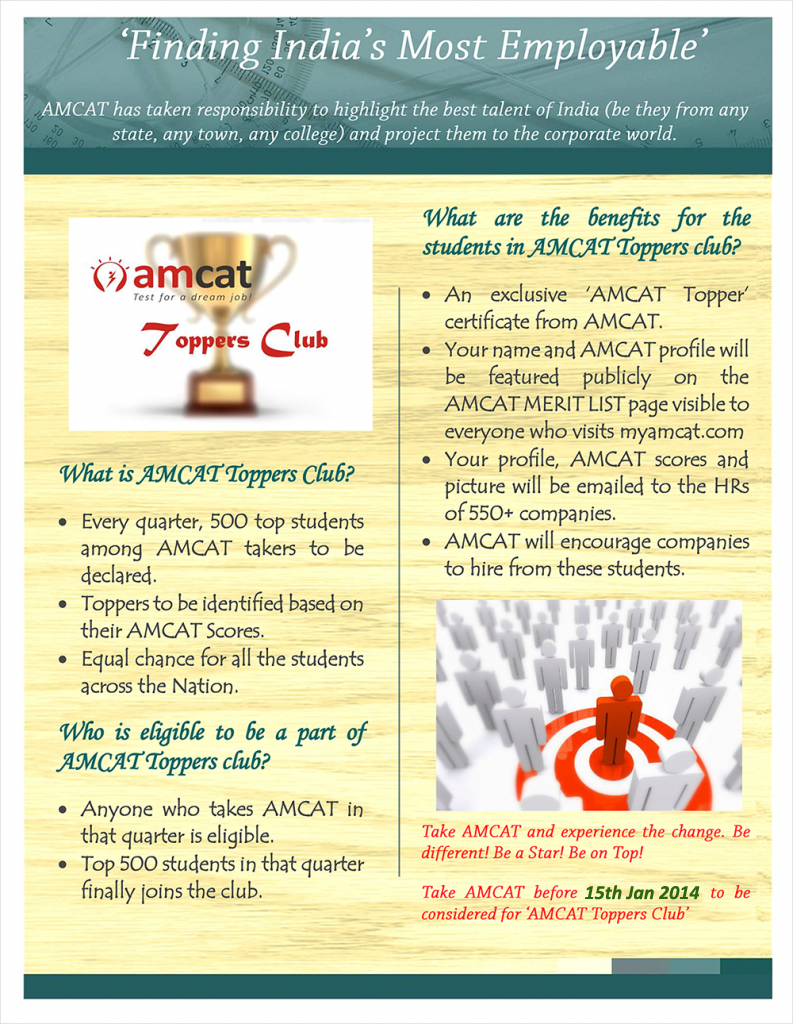 Book your AMCAT slot today and grab this exciting opportunity http://www.myamcat.com/schedule-test