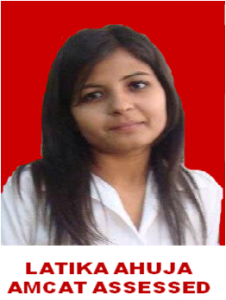 The harder the conflict, the more glorious the triumph: Thomas Paine
The above lines exactly define my state of mind on 9th Feb. I had my 3rd interview on this date (could not clear the first two). It was for LOCATION LABS for the post of Software Developer. I am in my last semester of BTech in Ansal institute of Technology. I, along with my 6 friends was shortlisted on the basis of AMCAT scores. We had the processing at the Maharaja Agrasen institute of Technology (MAIT). We were shocked to see the crowd over there. It seemed as if all the toppers of North India were there. Then we were made to sit in Auditorium, where company's profile and the history were told.
Then first round was Technical Subjective round, which was a bit lengthy one and was of 1 hour duration. Results were announced after 2.5 hours and I was among the 22 people who got shortlisted. That was the moment for me, and the confidence level was at its peak that I have to make it through anyhow. After that we had our second round, which was Technical interview. It was basically a mix of HR and technical. The interviewer is basically looking for a confident person, and how well you present your answers. Don't fumble there and you should know the details of whatever you have mentioned in your resume. We had a healthy interaction for about 20 minutes. Then I had to wait for so long for the results as I was in the first slot of interviews. Then Results were announced, and luckily I made it to top 12. Then we were given a shock that we have a detailed technical round. That was the time, I was totally exhausted, but then I thought of my goal and again I was on my toes and started brushing up my HR answers. I had my detailed interview which was actually not that good, but still whatever I answered was with full confidence. They are checking your logical ability, analytical skills. So, do practice puzzles and the concepts of data structures. I tried to convince him that I am the perfect match for this postion.You just need to feel whatever you are saying and then nothing can stop you from selection.
Results were out after sometime and my name was announced at 4th position. It was the magical moment for me and I still have glimpses of it!
Latika Ahuja
Ansal institute of Technology, 2012 Batch
Hired by Location Labs
More than ten lakh students have taken AMCAT, each month more than 70,000 interview calls are given by companies based on AMCAT. 200+ companies recognize AMCAT and each month more than 60 new companies use AMCAT to recruit freshers.Visit http://www.myamcat.com to know more!