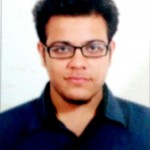 "AMCAT increases your chances of getting selected in a company manifold"
Ritik Jain, H.M.R. Institute of Technology & Management, 2016 Batch
Aspiring Minds: Tell us something about yourself and your career goals.
Ritik: My name is Ritik. I am a B. Tech in Computer Science from GGSIPU university. My primary career goal is to become a good game developer.
Aspiring Minds: What difficulties did you face while searching for a job and how did you overcome those difficulties?
Ritik: It was a little difficult clearing the quantitative aptitude because it is not my strong suit, but coding is. So I brushed up my knowledge enough so I could clear the aptitude but mainly focused on what my end goal was.
Aspiring Minds: Tell us about your experience post giving the AMCAT test and how AMCAT helped you in getting the job at Applied Mobile Labs?
Ritik: I took the AMCAT test and my scores were good. I received a mail from AMCAT for the interview. After 6 rounds of coding, out of 600 students, 4 got selected including me. If it hadn't been for AMCAT, I might still not have a job.

Aspiring Minds: Would you suggest other job seekers to take AMCAT? If yes, why?
Ritik: Yes, of course. AMCAT is something that you must take as it will give you ample amount of opportunities for interviews in good companies. Also, your chances for getting selected in a company increases manifolds.
Aspiring Minds: Would you like to share some tips which can help other job seekers in getting a good job?

Ritik: The most important thing that can help anyone in getting a job is being a master at a particular thing of your interest, instead of knowing a lot of things partially. Whatever kind of job one seeks, he/she should make up his/her mind to only focus on that. Go for newer technologies to learn, while keeping the core in mind. Be good at one thing which you think you can do all day with interest.