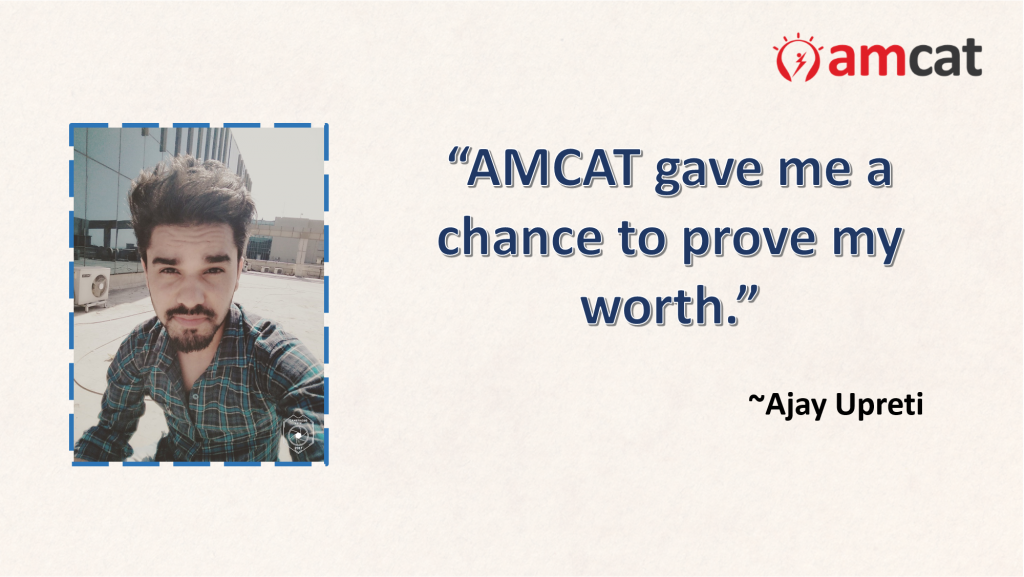 Meet Ajay Upreti from Graphic Era Hill University and now how he managed to get a good fresher job (Talk Charge) right at the start of his career.
Q: Tell us something about yourself and your career goals.
My name is Ajay and I am from Dehradun and currently staying in New Delhi. I have done B.Tech From Graphic Era University. My hobbies are playing cricket and listening to music. My goal is to be successful in life and make my parents proud.
Q: What difficulties did you face while searching for a job and how did you overcome those difficulties?
Programming was really a big challenge for me but I practiced really hard which made me more confident and comfortable.
Q: How long did it take to get your 1st interview call after AMCAT?
It took around 1 week.

Q: Tell us about your experience post giving the AMCAT test and how AMCAT helped you in getting the job at Talk Charge?
It was a great experience to take a test like AMCAT. It helped me to find my strengths and weakness. AMCAT gave me chance to prove my worth.
Q: How many interview calls did you get after taking the AMCAT?

Approximate 5 calls.
Q: Would you suggest other job seekers to take AMCAT? If yes, why.
Yes. AMCAT is the best platform to get a dream job. Do not miss the opportunity that team AMCAT brings.
Q: Would you like to share some tips which can help other job seekers in getting a good job?
Don't just sit around waiting for your "dream job". Study the industry or field that you're looking to move into, and determine a company that you'd like to work for. All the best.
Want to kickstart your career in a right way? Take AMCAT and get a step closer to your dream job!