The World's Largest Job Readiness Test!
The smartest way to match your skills to jobs.
AMCAT is trusted by millions of job seekers world wide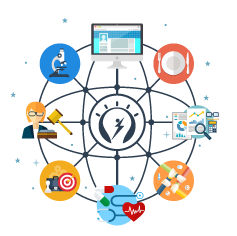 1000s of jobs
AMCAT matches you to 1000s of jobs and guides you to jobs you are most likely to succeed in.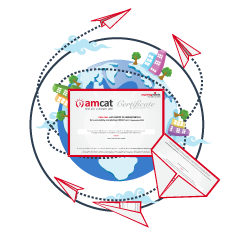 Industry recognized certifications
AMCAT certifications are recognized by 3000+ global corporations.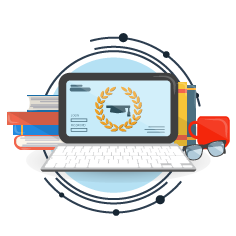 Training courses
AMCAT recommends you training courses based on the precise skills you lack which may be preventing you from landing the right job
Get Certified
Take a 90 minute test to earn industry recognized AMCAT certificates.
Jobs
And apply to jobs with your AMCAT certificates
Courses
Or join AMCAT recommended courses to become job ready
Introduction to Algebra
Quantitative Ability
Windows Server 2008 R2 - Exams prep: 70-640, 70-642, 70-646
Windows Client Management
Learn Android Studio in 2 hours
Android Studio
Sales skills to win your perfect job
3000+ Corporates trust AMCAT for hiring right talent


What candidates say about AMCAT...
Laurel Green
I was never sure if I was ready to start applying for jobs and face interviews. AMCAT gave me good insight of my strengths and weaknesses, and which jobs I would do well at. Actually, it gave me confidence and my first job!

Omar Hameed
After graduating, I started applying for jobs in retail companies but did not get selected. Thanks to AMCAT, I just returned from a job interview, I was shortlisted because I am an AMCAT certified sales professional.

Cong Wang
I took AMCAT when I was in 3rd year of engineering. I figured out that while my programming was good, I was weak in communication. I worked on the same and here I am.