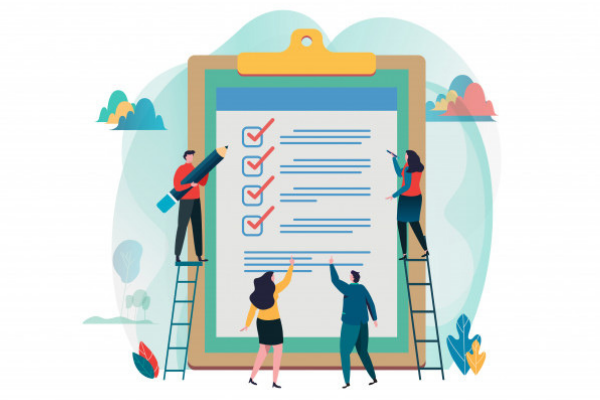 Your job resume is the ultimate marketing tool to show the recruiter your accomplishments and skills. In order to give your resume a clean and professional look, you need to choose the right resume format because an impeccable resume is incomplete without the correct format.
That is why to help you avoid common resume formatting mistakes, here is a resume format that you can use and customize as per your need.
The Resume Format For Freshers
1. Contact Details
Your contact details should be at the top of your job resume. It should include your email address, house address and phone number. When mentioning your email address, make sure it is professional. For instance, an email address like hero*******@email.com or thegreatest****@email.com will not put a good impression of you in front of the recruiter.
2. Resume Summary
Just below your contact details should be your resume summary/ headline. The purpose of the resume summary is to highlight your skills and accomplishments. It is important that your resume summary is engaging and tells the recruiter how this particular job will help you achieve your long-term goals
3. Educational Qualifications
Being a fresher, you don't have any work experience that you can highlight. That is why your educational qualifications come before your internships or extra-curricular activities. So, start with your highest degree and, then mention other qualifications in reverse chronological order.
Moreover, mentioned the name and location of the college/university with the correct dates and years. Also, the correct name of the degree and your grades.
4. Internships
If you have done any summer or winter internships, then make sure you have mentioned the title of the job (s), name of the company (s) and the period of your internships. Write about your duties or accomplishments in bullet points as it will make it easier for the recruiter to skim through your resume. Moreover, you must mention only relevant internships in your job resume.
5. Extra-Curricular Activities
Extra-curricular activities are a great way to validate your interpersonal skills in front of the recruiter. Moreover, holding a position in college society shows your leadership and good communication skills
6. Skills And Certifications
When listing down your skills, make sure you mention both hard and soft skills. Moreover, your skills should be relevant to the job post. If you have done any in-demand certifications, then that is an added advantage.
These are the 6 generic headings that are part of every freshers' job resume. Moreover, this is just a rough resume format draft for you to keep in mind when creating your customized resume. Now, this was everything you need to know about the resume format for freshers. You can also take help of Resume Buddy if you want to give your resume a more professional look. Resume Buddy houses 25+ resume format for you to choose from. Moreover, it will make your resume writing error-free and compelling.
Best of luck.