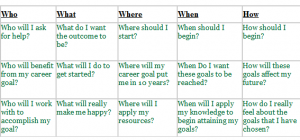 Whether you have recently graduated, or working, if you are searching for a job, you'll enjoy better results by organizing your search.  It doesn't matter so much how you do it, as long as it is organized in some way and works for you. 
myAMCAT.com presents you the 7 key tips to organize your job search.  Use them to create and tweak a plan to fit you, and help you effectively pursue and reach your employment goal! 
STRATEGY 1:  Set Goals:
Have a clear idea of the job you want!  This may sound simple or obvious, but many students begin looking for a job without first taking the time to be sure they can answer the question "What position are you looking for?"
All of these questions have to be directed before you can begin to work on! Reaching clarity in these issues may be the most important thing you can do in your career planning and goal setting.