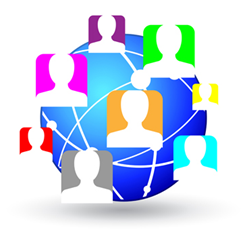 STRATEGY 6: Organize Your Networking
Networking should be on your priority list.  Go through networking sites like LinkedIn, Facebook, Twitter accounts and also obtain a list of alumni contacts from the schools you attended.  Develop a networking spreadsheet of all of your connections prioritized into three categories:
Inner Circle
Middle Circle
Outer Circle
Begin from the Inner Circle and work outward.  Follow-up after interviews is a must. You can also follow-up a week to ten days after sending a resume.