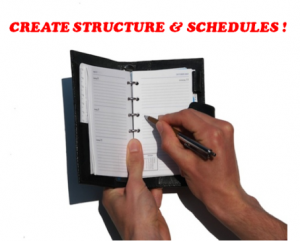 In our first tip we talked about having a clear idea of the job you want & today we bring in the second strategy which you can follow!
STRATEGY 2: Create Structure and Schedules
Create a weekly schedule to list activities that will be a regular part of your job search and note when you'll typically do each.
These will be activities such as
• reading job ads online and in print,
• creating and sending customized cover letters and résumés in response to the job postings; Researching companies you want to work for and actively identifying positions that offer a good match for your skills/passions;
• seeking effective ways to approach and connect with someone in these companies;
• attending job fairs and networking opportunities.