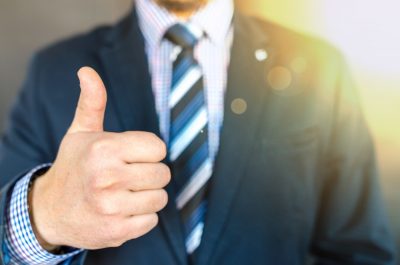 The GATE exam 2019 is almost here and so are the scary jitters. 'What if I don't do well?' 'What if my GATE exam preparation is not enough?'
There are so many what-ifs that can haunt you at this juncture. However, the key to success in the GATE exam 2019 is not succumbing to these what ifs but learning to rise above all of them.
And, you can do that only by learning how to boost your confidence before the GATE exam 2019 and ensure that you are fully prepared for all possibilities.
So, let's take a look at how exactly can you help boost your confidence before the boxing day;
Practice mock tests
Before you sit for the GATE exam 2019, you should give as many GATE Mock tests as possible. This will help boost your confidence and make your GATE exam preparation stronger.
Also, since the Mock tests are meant to give you a complete GATE exam experience, take care to give them the same importance.
Practice well for the Mock tests and try to attempt all the questions you know in the given time frame. Also, beware of negative markings.
GATE Mock tests like the AM-GATE mock test can be a real boon if you are looking to make full use of the mock test experience. AM-GATE mock test is based completely after the GATE exam pattern and can help you identify your shortcomings with ease.
Make mistakes your lessons
Learning from mistakes is important for success in the GATE exam 2019. Also, the confidence that you won't be making the same mistakes again can be a big push to your ego and help you nail the exam.
So, take note of all the mistakes you might have made in the past or when you were solving the GATE Mock tests, and go through them. Just revise and see where you went wrong and how you can not make the same mistake in the future.
Treat these mistakes as lessons. And, solve similar questions to ensure that you have got a hold of the concept and won't be repeating the mistake.
Know the concepts
Knowing the concepts is really important and can make the difference between a successful GATE exam preparation and an unsuccessful one. However, mugging up things won't help either, especially when you don't have a lot of time and want to instantly boost your confidence before the GATE exam.
A smart way to go about it would be to revise the concepts in terms of how they are used in any question. Practice two to three questions related to each formula to get a better understanding of how it can be used.
Make notes wherever you feel necessary and come back to them time and again.
Have a good nights sleep
Cutting on your sleep to prepare for the GATE exam 2019 is not necessarily the smartest way. A good nights sleep is important to keep your brain healthy and for you to be able to retain whatever you study.
A good sleep can also make you feel more confident and happy. So, take good 7-8 hours of sleep, especially before the final GATE exam. This will also help you concentrate better and improve accuracy.
Exercise for the feel-good hormones
Exercising and GATE exam preparation might not seem so related but they are, especially if you are keen on succeeding.
Exercising regularly can not only make you look and feel better, it can also improve your concentration and mental health. Also, exercise releases chemicals like endorphins and dopamine, that can instantly make you feel good and confident. Exercising keeps stress hormones in check and helps you relax.
Over time, if you are sincere with your exercise routine, you will have a more positive outlook towards things, be able to take smarter actions and hopefully, ultimately succeed in the GATE exam.
To boost your confidence before the GATE exam 2019, you should know the syllabus thoroughly, keep practicing and be in prime mental and physical health.
You cannot ignore your health and expect good results and you cannot ignore the importance of hard work and regular practicing either. So, maintain a fine balance of the two to ace at the GATE exam 2019.
For more assurance of good GATE preparation, take the AM-GATE Mock Test 2019. Register here today!