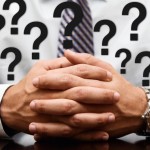 A good interview is the most critical step in landing that dream job. Interviews at any stage of our career will make us nervous but an interview for a first job is salways intimidating. With your resume doing all the talking up to this point, it is now time for you to put your best foot forward. Online career site, Glassdoor is of the opinion that the best way for job seekers to get ready for an interview is to practice their responses to any and every question that may be asked. So we bring you a list of 15 most commonly asked questions which you should prepare to ace your next interview –
Tell us about yourself?
What are your strength and weaknesses?
What are you doing to overcome your weaknesses?
What are your hobbies?
Why should we hire you for this role?
What would you consider as your biggest achievement till date?
What is your dream job?
Where do you see yourself five years down the line?
What motivates you?
Are you a team player?
Give us an example of a time when you handled a major crisis/difficult situation
What do you know about our organization?
What salary are you expecting?
Are you willing/open to change in your role?
Do you have any questions for us?
Be sure to prepare yourself for these commonly asked questions but also be careful of any tricky questions that may come your way. Be cool and think before you answer and you're sure to make a good impression with your prospective employer.