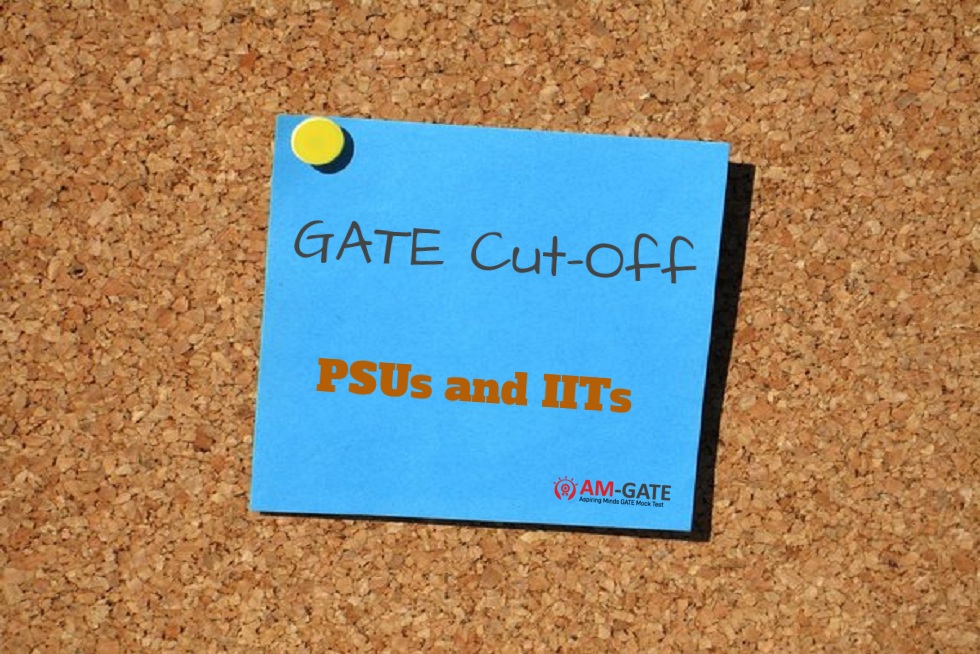 Your GATE exam preparation must be going on in full swing. You might have already gone through the syllabus and starting with the revisions. However, an important part of the GATE exam preparation is knowing the previous years' GATE cut off.
If you are aware of the GATE cut off for IITs and PSUs, then you would have a fair idea of how much you must score to get your dream college or job. Also, keep it in mind that your GATE exam score and GATE exam marks are two different things and the GATE cut off is calculated on the basis of your score. For more on the topic, read – 'GATE score calculation 2019 – How will your marks be calculated?'
GATE exam cut off – IITs*
Note* - These are the GATE cut off scores and not marks
GATE cut off marks – PSUs
GAIL
NTPC

PowerGrid(PGCIL)

BHEL

HPCL
Knowing the GATE cut off for previous years alone won't help you excel at the GATE exam 2019. For that, you need to be disciplined and follow a certain GATE exam preparation pattern. Also, you should make GATE mock tests your best friend as they would help you fortify your GATE preparation.
GATE mock tests like the AM-GATE mock test can be an excellent choice as it will introduce you to the unfiltered GATE exam environment.
Also, AM-GATE by the virtue of being relied on by numerous GATE aspirants can help you figure out where you stand among your competitors and how much harder you need to work to achieve your goal.
AM-GATE also follows the same pattern as the GATE exam and you can opt for two GATE Mock tests with AM-GATE and receive an online test free of cost.
To get a better understanding of why a mock test is so important for your GATE exam preparation, read 'All you need to know about AM-GATE mock test 2019'
So, start preparing, and make the best use of your GATE cut off knowledge to draw an enviable score and marks.
All the best!