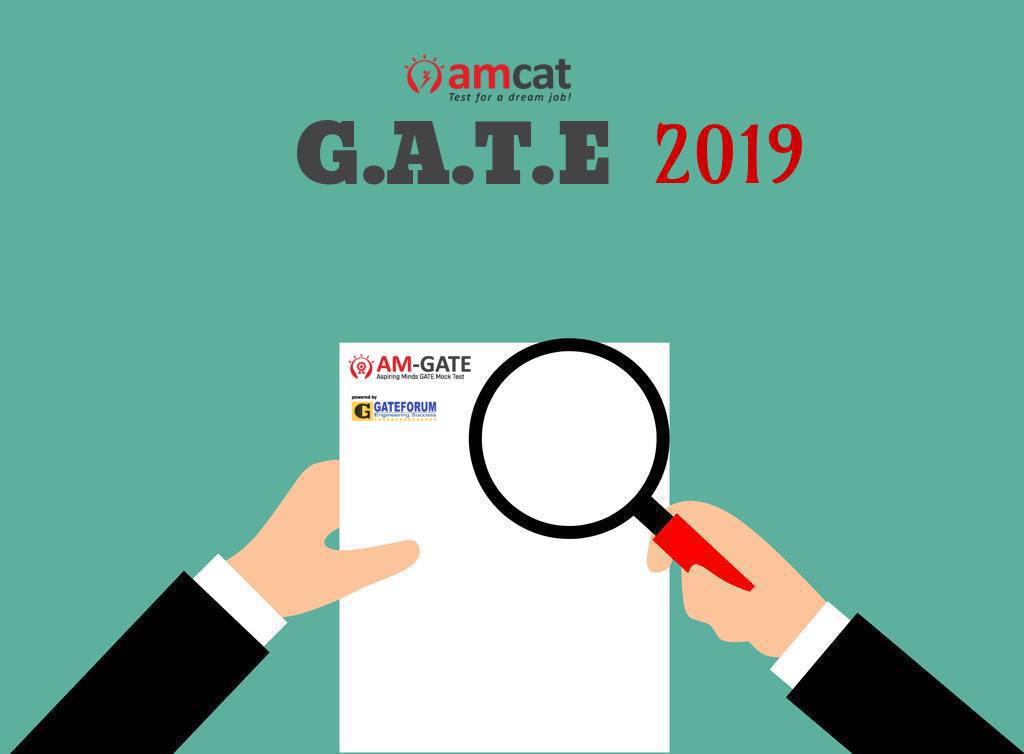 The GATE exam 2019 is almost here and we expect you to start your GATE 2019 preparation in full swing. However, before you bury your head in books and get set with your GATE 2019 preparation, here are some important facts that you should be aware of.
Also, we would be bursting a few myths along the line to help you prepare better for the GATE exam.
You should pay extra attention to mathematics
Very true!
Engineering mathematics happens to be an important and integral part of the GATE exam. If you want to excel at your GATE 2019 preparation, then you must pay special attention to mathematics.
Though Engineering Mathematics happens to hold only 15% of the total marks weightage, it is still a very high scoring subject. If you are aware of the concepts and have practiced enough, then you stand a chance of scoring really well in it.
Qualifying GATE marks and your college marks are not co-related
The Qualifying GATE mark is declared after the GATE exam and is to put the bracket on who has made it through successfully and who has failed the exam. The Qualifying GATE marks or qualifying cut off for the GATE exam depends on the number of candidates and the score of the top candidates.
There is no minimum score criterion as such for the GATE exam. So, irrespective of how you did in college, you can still ace at your GATE 2019 preparation and get the college or job of your dreams.
Concepts are repeated in the GATE exam
Questions are generally not repeated in the GATE exam, so you should not put too much faith on that. However, concepts and the idea that went behind solving particular any particular question is repeated. So, keep your focus on understanding the concepts and the subject to do well in the GATE exam 2019.
Accuracy and speed are the keys to success
GATE exam is time-bound and wrong answers can lead to negative marks. As such, accuracy and speed are two of the most important factors that you need to keep in mind during your GATE 2019 preparation.
The best way to ensure you are being both accurate and solving questions at a good pace would be to opt for GATE mock tests. GATE mock tests can be really helpful, as in, they are based completely on the pattern of the GATE exam.
The GATE mock test, AM-GATE in particular, has borrowed all its qualities from the GATE exam and can make you familiar with the whole GATE setting. Also, its questions are compiled by the smartest brains teaching students how to crack the GATE exam. So, you can only expect the best.
You need to keep repeating the concepts and practising
If you want to succeed at your GATE 2019 preparation and be better than the rest, then you need to repeat the concepts over and over again, use them wherever you can and practice as much as you can manage.
Practice sample papers, go for mock GATE tests, just keep solving and revising if you hope to succeed. Also, solve GATE exam test papers for the last ten years. This will help bring you up-to-date with the questions related to General Aptitude, Mathematics and of course, the subject of your choice.
The more questions you answer, the better

(myth)
Every wrong answer in the GATE exam can make you lose marks. Now you might think that the marks you lose are not a lot and if the answer you ticked is right then you stand the chance of earning a lot more marks.
However, the chances of you getting the answer right (if you really have no idea and are playing by luck) are only 25% while there is a 75% chance you might get it wrong.
Also, the marks you lose will ultimately be deducted from the overall marks you score and might bring down your score considerably. So, be smart about the questions you attempt in the GATE exam.
A minimum of 6 hours of study is required to crack the GATE exam

(myth)
Yes, the GATE exam is considered to be pretty tough and requires a lot of hard work and practice but that doesn't say you need to stop your life for it. So, spend a few hours every day to strengthen your GATE 2019 preparation and solve sample papers every other day.
However, also take care to have a good 8 hours nap and exercise or play any physical sport for at least an hour. Your body and mind need to be in its optimum shape for you to excel at the GATE exam. And, burning the midnight oil every day won't help it.
So, here were some facts and myths about the GATE exam preparation that you should keep in mind before you start with your GATE 2019 preparation.
Also Read: 8 Quick Tips To Prepare For A Successful Gate Exam 2019