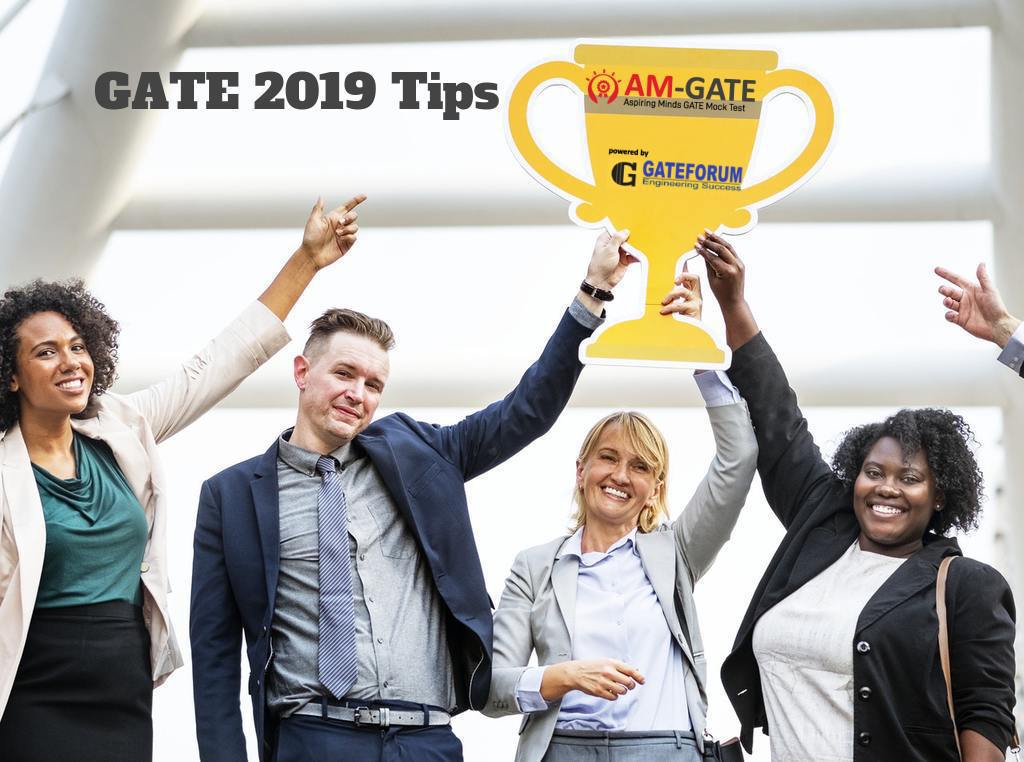 Success in the GATE exam is not always a piece of cake. It requires a lot of hard work and commitment. Commitment, in the form of staying true to the GATE exam preparation and being determined to succeed.
However, while there is no set formula for success in the GATE exam, you can still learn a lot from what previous year's GATE toppers did to succeed.
So, let's borrow some essential GATE success tips from our esteemed toppers.
Know how to attempt the paper
The GATE exam consists of two sections, namely General Aptitude and the main course you opt for. In many cases, a third section of Engineering Mathematics is also added to the midst. However, attempting questions as and when they come won't be the smartest way to go about it.
Pick out the sections you are most comfortable with or in which you think you have a good chance of scoring well and attempt it first.
For many successful candidates, the section they attempted first was General Aptitude. One such candidate is Chandrashis Mazumdar who achieved GATE rank- 9 in Computer Science.
According to Chandrashis,
General Aptitude happens to be a very high scoring section and attempting it with a fresh mind can really help you score well.
Focus on the 1 mark questions
Another useful tip from Chandrashis (rank-9, CS) is about how to go about answering the paper. And, syncing with him on same note are two more GATE toppers from last year; Lohit Kayal (rank-6, CE) and Ramesh Kamula (rank-4, Instrumental Engineering).
All give out the most important of GATE success tips that worked for them – attempt the one mark questions first.
They say,
Attempting the one mark question allows you to move through the paper quickly and give you enough time to concentrate on the 2 marks questions.
Prepare with GATE mock tests
One of the important GATE success tips that all these GATE exam toppers swear by is that GATE mock tests are the way to go.
GATE mock tests like the AM-GATE mock test can not only help you prepare for the GATE exam but also guide you through your strengths and weaknesses.
They share the opinion that,
GATE mock tests are sort of like a crash revision where you get to apply and revise the concepts and formulas you had learned over time.
Add to that, that you get to be familiar with the whole GATE exam environment and thus stand a better chance of not just being more confident but scoring better, and you will start to see why that mock tests feature so prominently in the GATE success tips.
Rely on previous years' papers
Lohit Kayal, one of our GATE exam toppers, pointed out how he revised with previous years' papers and managed to excel in the exams. He said,
The previous year papers helped me go through the subject matter thoroughly and enhanced my overall preparation.
Previous year papers tempt you to question your understanding of the subject and force you to not mug up concepts. And, as Chandrashis Mazumdar pointed out,
The important thing is to understand the concepts correctly and practice the questions.
You don't always need to spend hours after hours buried under a pile of books to do well in the GATE exam. Of course, there are many who spend 16 hours to succeed, while some prepare for the exam and do well despite having a fulltime job.
The most important of the GATE success tips is to find your balance. Even if you have started a little late, you can still do really well if you continue to practice, opt for GATE mock tests and have a game plan about how you want to attempt the paper.