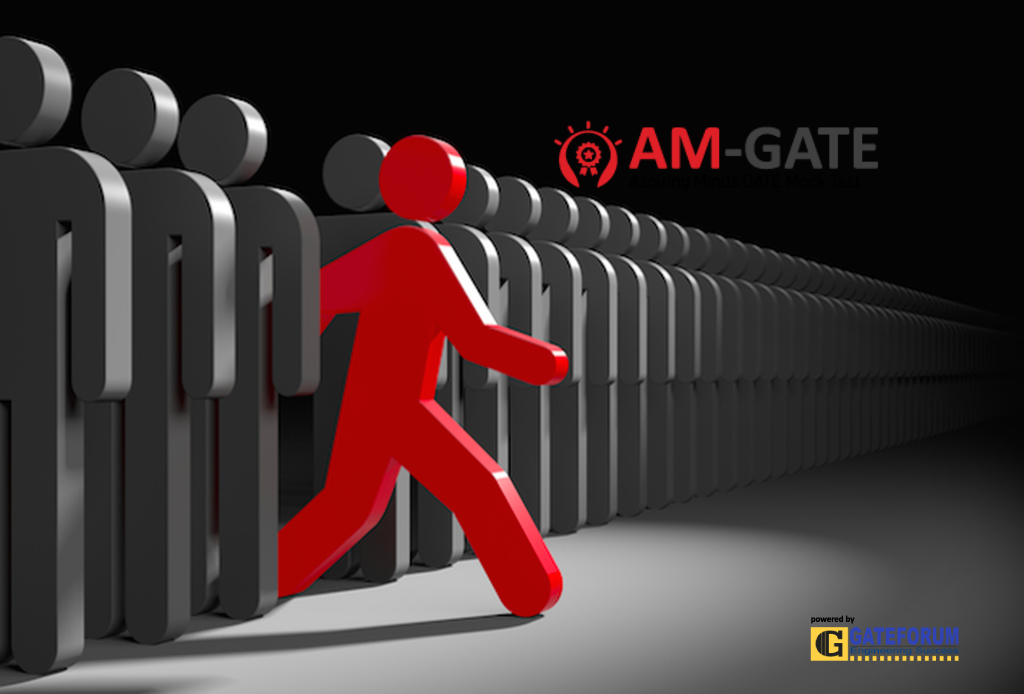 To succeed in any competitive exam, you need to be accurate and know how to manage time efficiently. When you miss out on any of these, the chances of you scoring well goes down significantly. And, it is the same with the GATE exam.
You might give your best at the GATE exam preparation, however, if you are not prepared on how to give the actual exam, all the preparation might not do you any good. And, that is where something like the AM GATE Mock test 2019 comes in.
AM GATE Mock Test 2019 can help you stand out in your GATE Exam preparation with ease, here is how –
Gives you a taste of the real GATE exam environment
With AM GATE Mock test 2019, you get introduced to the GATE exam environment. Since the AM GATE mock tests are conducted in a physical environment very similar to that of the GATE exam, you can get a first-hand experience of it.
This will help calm your nerves during the actual exam and not make you feel like you are in an alien space. Familiarity with the exam centre can be a great way to concentrate more on the exam in hand.
Teaches time management
We stated above how effective time management can make the difference between nailing the GATE exam and losing it. With AM GATE Mock test 2019, you are encouraged to attempt all the questions in the limited amount of time.
This GATE Mock test 2019 gives you the space to make mistakes, and then learn from them. You might not be able to distribute your time effectively the first time around. However, once you get a hang of which questions and sections require more attention and how to best divide your time, you can do indefinitely better.
With AM GATE Mock test, you are made to understand that each section requires different planning and preparation and attempting to spend the same amount of time on each question can be foolish.
Accuracy
Of course, once you learn to manage time, things will get easier. However, you need to not just be able to move from one question to another in time but also be accurate with your answers.
AM GATE Mock test 2019 helps you practice effectively and thus attempt questions with a higher accuracy.
Practicing, and practicing a lot, is really important to score well in any exam and AM GATE Mock test 2019 helps you with just that. Also, it allows you to check your readiness for the final GATE exam.
Points out your strengths and weaknesses
Before you sit for any exam, it is important that you are well aware of your strengths and weaknesses and have worked on them. With AM GATE Mock test 2019, you get a detailed idea of your strengths as well as weaknesses. The test result provided dwells on these topics to help you know your GATE preparation better.
Also, since you are pitched against numerous other GATE aspirants, you get a better understanding of your standing and what else is required.
With test centres spread all across the country, a well-researched question paper and a detailed result report, AM GATE Mock test 2019 is probably your best bet to prepare well for the GATE exam. It can help you stand out from your peers and guide you to answer questions correctly and quickly.
Also Read: All You Need To Know About AM GATE Mock Test 2019
Also Read: Simple Hacks To Make Sure Of A Strong GATE Exam 2019 Preparation