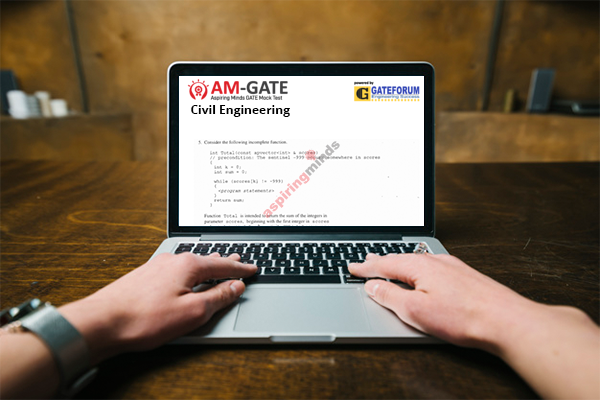 If you're an engineering graduate, it is obvious for you to think of post-graduation opportunities in the field of your interest. In India, seven of the most prestigious Indian Institute of Technology (IITs) and Indian Institute of Sciences (IISc) conduct the GATE Examination annually.
Like every year, over 20 Lakh students will participate in the upcoming GATE Exam 2019 to try their luck for post-graduation. This exam tests the technical knowledge of students in various undergraduate subjects of engineering.
The uninitiated ones would ask – what is the relevance of this GATE Exam 2019? Well, there is not one but a bunch of reasons for you engineering graduates to take up the examination. Some of the benefits are –
– GATE is a qualifying aptitude test for many PSUs like IOCL, Power Grid etc.

– Whether you can get admission into a top-notch M.Tech/ME/MS institutes depends largely on your GATE results.

– Students with a Masters degree are offered better and more meaningful jobs than others.

– Furthermore, GATE is a prerequisite for eligibility for CSIR labs in India for the Junior Research Fellow program, after which you can pursue your Ph.D. in any good university.
The reasons are good enough to encourage you to take the GATE Exam 2019.
Given the importance of the examination, it is essential for you to put your best foot forward and score well.
For that you must have a thorough understanding of the Gate 2019 syllabus, important dates, and centers along with a detailed guide on how to prepare for the most important exam of your life.
In continuation to our series of GATE syllabus 2109 articles, today we will take a look at the detailed syllabus for Civil engineering.
Exam pattern
Like every other competitive examination, Gate Exam 2019 is a three-hour long paper, carrying 100 marks, consisting of 65 questions.
There are two kinds of questions asked – Multiple Choice Questions (MCQs) and Numerical Answer Type (NAT). The weight age of marks divided is as follows –
Engineering Mathematics – 15%

General Aptitude – 15%
These two sections are mandatory and are common to all streams.
Remaining 70% percentage of the total marks is devoted to the subject (technical section) of the paper. In this case, these marks are allotted to subject related topics.
Gate 2019 syllabus for Civil Engineering
To direct your efforts in the right direction, you must be completely aware of the GATE 2019 syllabus for civil engineering students.
Section 1: General Aptitude
Verbal Ability Syllabus
English Grammar
Sentence Completion
Verbal Analogies
Word Groups Instructions
Critical Reasoning And Verbal Deduction, etc.
Numerical Ability
Numerical Computation
Numerical Estimation
Numerical Reasoning And Data Interpretation, etc.
Section 2: Engineering Mathematics
Linear Algebra
Calculus
Ordinary Differential Equation (ODE)
Partial Differential Equation (PDE)
Probability and Statistics
Numerical Methods
Section 3: Structural Engineering
Engineering Mechanics
Solid Mechanics
Structural Analysis
Construction Materials and Management
Concrete Structures
Steel Structures
Section 4: Geotechnical Engineering
Soil Mechanics
Foundation Engineering
Section 5: Water Resources Engineering
Fluid Mechanics
Hydraulics
Hydrology
Irrigation
Section 6: Environmental Engineering
Water and Waste Water
Air Pollution
Municipal Solid Wastes
Noise Pollution
Section 7: Transportation Engineering
Transportation Infrastructure
Highway Pavements
Traffic Engineering
Section 8: Geomatics Engineering
Sample Questions
Q. The percent reduction in the bearing capacity of a strip footing resting on the sand under flooding condition (water level at the base of the footing) when compared to the situation where the water level is at a depth much greater than the width of footing, is approximately
(A) 0
(B) 25
(C) 50
(D) 100
Q. A bitumen sample has been graded as VG30 as per IS: 73-2013. The '30' in the grade means that
(A) penetration of bitumen at 25°C is between 20 and 40
(B) viscosity of bitumen at 60°C is between 2400 and 3600 poise
(C) ductility of bitumen at 27°C is more than 30 cm
(D) elastic recovery of bitumen at 15°C is more than 30%
Q. There are 20,000 vehicles operating in a city with an average annual travel of 12,000 km per vehicle. The NOx emission rate is 2.0 g/km per vehicle. The total annual release of NOx will be
A) 4,80,000kg
(B) 4,800kg
(C) 480kg
(D) 48kg
Preparing for GATE Exam 2019
Now, it's time to buckle up and start your sincere preparation for Gate exam 2019 with the right study material and sources. You should read books by experts on the subject matter along with giving mock tests to check your progress levels.
In terms of literature, you can refer to books like;
– Discrete Mathematics and Its Applications by Kenneth Rosen

– Advanced Engineering Mathematics by Erwin Kreyszig

– Digital Design by Morris Mano

– Computer Architecture – A Quantitative Approach by Hennessy and Patterson

– Data Structures & Algorithms by R.S. Salaria

– Operating System Concepts by Galvin

– Normalization and Indexing by Shamkant B. Navathe

– Computer Networks by Peterson & Davie 
Besides these, you should look up for other books that help you cover the gate 2019 syllabus for civil engineering.
But don't you think your preparation is incomplete without a few practice tests? Absolutely!
To give the whole feel of GATE Exam 2019, AMCAT has come up with its latest tool AM-GATE Mock Test specially meant for Gate 2019 aspirants.
The AM – GATE Mock Test powered by GATE FORUM is an All India Centre Based Test that offers a platform to the GATE aspirants to practice and prepare for GATE 2019 examination.
The pattern of the exam is exactly similar to the real examination. It is conducted in over 45 cities from 18 states where students can go and attempt the paper. The test is designed by experienced faculty of GATE FORUM. You can genuinely amp up your preparation with real-like GATE exam before the big day.
The comprehensive feedback and All India Rank also helps you analyze your strong and weak areas in time for the main exam. Also, you get free post exam counseling by GATE Forum after successful completion of the exam.
So, it's time to aid your GATE Exam 2019 preparation with the best resources available. Book your AM-GATE Mock 2019 dates now!
All the best!