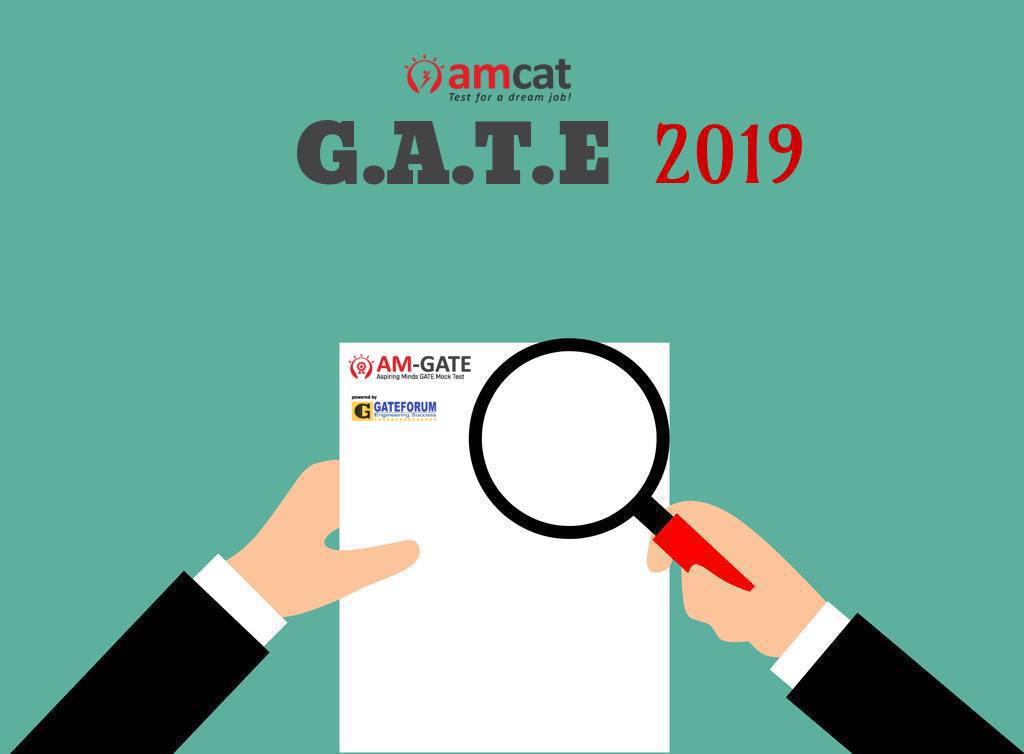 You might be burning the midnight oil and putting your all to ensure you are all prepared for the upcoming GATE exam 2019.
However, just studying and following a pattern is not always enough. Sometimes you need to introspect to see whether you are up for the test or not. And, the same goes for your GATE exam 2019 preparation.
But how do you assess your preparation and, most importantly, what more can you do to prepare better?
Go through the sample papers
Solving the sample papers is an important step in preparing for the GATE Exam 2019. However, solving them can also help you assess your GATE preparation.
If you are unable to solve all the questions, and/or your concept is not clear in some places, then you need to start working on your preparation again.
Even if you are not able to solve all the questions correctly, you should at least know how to approach them and have your concepts crystal clear. Anything less than that means you still have a long way to go.
Your confidence can say a lot
When we are not prepared for an exam, we make all sorts of excuses to avoid it or sometimes just pray for some miracle that might cancel the exam altogether. Similarly, when we know we have worked hard and given the preparation our best, we (sort of) eagerly look forward to the exam.
How you feel about the GATE Exam 2019 and how confident you are in your approach towards it can say whether you are prepared or not.
If you are dreading the exam more than looking at excitedly as a battle you can fight and possibly conquer, then there is something lacking in your preparation.
Revise and re-revise the topics
If you have covered all the topics and solved sample papers based on it, then it is highly likely that you are well prepared for the exam. Solving questions is important to ensure you remember all the concepts and know how to apply them. Also, revising and re-revising well before the exam is also important.
If you have already gone through the process and understand the subject and the concepts by heart, then you are going to succeed at the GATE exam 2019.
You are not ready to settle for less
If you are prepared for the exam, you won't want to settle for just any result. After all, if you have put in so much of work and effort, why not take the lead position, right?
When you are not prepared for the exam you would accept any result as fate and just hope it is not too bad. When you are prepared, confident and know yourself, you will want more, score more.
Till you don't find that confidence in yourself that says 'why not me', keep working on your GATE Exam 2019 preparation.
While these four tips can help you assess your preparation for almost any exam, for GATE exam 2019, you should and can go a step ahead. How? With Mock GATE tests!
AM-GATE Mock Test
With AM-GATE Mock test you can assess your GATE Exam 2019 preparation and actually see where you stand among the other candidates.
The AM-GATE Mock test gives you an opportunity to compete with other students preparing for the GATE exam 2019 well before the actual exam takes place.
Also, the result is pretty detailed to help you figure out your strengths and weaknesses and actually check your GATE exam 2019 preparation.
And, that is not enough, if you are able to handle all the questions at AM-GATE Mock test with ease, then that means you have learned time-management and know your subjects.
Also, you can opt for two plus one such AM-GATE Mock Test and we suggest you go for both to keep a better eye on your preparation and to keep preparing through it.
The cost of the mock tests would be –
AM-GATE Mock Test 1 – Rs 490 + GST

AM-GATE Mock Test 2 – Rs 490 + GST

AM-GATE Mock Test 1 & 2 – Rs 790 + GST (you also get an additional Online Practice Test free of cost)
Get your subscription of AM-GATE Mock Test today!
To win at the GATE Exam 2019, you need to prepare well but more importantly, have confidence in yourself that you can achieve something. Also, a rigorous practice followed by mock GATE exams can really help you a lot while allowing you to assess how your preparation is going.