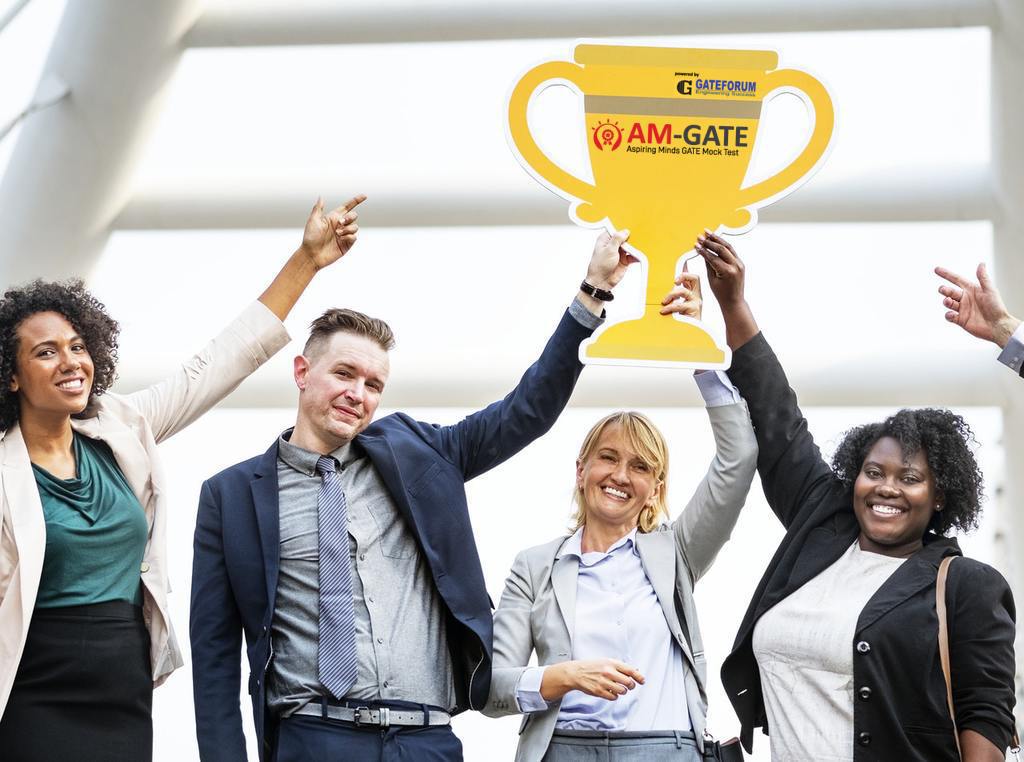 With the GATE Exam 2019 just around the corner, the pressure to excel has increased manifolds. Those who are looking to start their journey in PSUs or big colleges, need to pull up their socks now and excel at GATE exam preparation.
However, considering the high competition, it goes without saying that you need something extra up your sleeves to be able to excel at the exam. And, that extra can be the AM GATE Mock test 2019.
The AM GATE Mock test 2019 is one of its kind mock test that can help you prepare well for the final test. With teachers from renowned GATE coaching institutes working on the question paper to test you, you can expect nothing but the best.
Since there are numerous advantages of taking the AM GATE Mock test 2019, we will delve deeper into it as we move further in the article.
Time management
AM GATE Mock Test 2019 is a great source to learn the art of time management. With this mock test, you are encouraged to attempt all the questions in the given time. Most people find it hard to divide their time effectively during an exam. As such, they miss out on important questions that they could have done well in, if only they had learned the lesson of time management.
With AM GATE Mock test 2019, you get an opportunity to see how your speed is, and how you can improve it. Also, you get an idea of how much time you should spend on each question and which section to attend first and which last.
Accuracy
Being accurate is an important tool that can help you do very, very well in any exam. With AM-Mock GATE exam, you get an opportunity to practice better for the GATE exam and in turn be more accurate.
Also, with AM GATE Mock test 2019, you can check your preparedness for the GATE exam.
Confidence builder
When you do well in an exam, you feel more confident and ready for the consecutive exams. AM GATE Mock test 2019, acts as that catalyst that can help you build up your confidence.
Even if you don't do very well in the AM GATE Mock test 2019, you will still get an idea of where you went wrong and be able to attempt the next exam more confidently.
Figure out strengths and weaknesses
What is a GATE exam preparation if you are not even aware of your strengths and weaknesses?! To excel in any exam, you need to know where your preparation is lacking and what your strong points are. With AM-Mock GATE, you can gain an insight into this topic.
Once you understand your strengths and weaknesses better, you can prepare and attempt the paper accordingly.
Know where you stand
AM-Mock GATE exam is being conducted in association with GATEFORUM, a renowned GATE coaching centre.
So, when you give this mock GATE Exam, you will get an opportunity to compete not only with students from GATEFORM but also from other coaching centres and students preparing independently.
That means you will have a better chance of knowing where you stand well before the actual GATE exam. Once you have an idea of that and know your strengths and weaknesses, you can start preparing anew to correct all the wrongs you might have made in your preparation.
Familiarity with the GATE Exam
AM-Mock GATE test boasts of making you familiar with the GATE exam. How?
The GATE exam is conducted in over 60 physical centres across the country, something very similar to how to AM-Mock GATE exam would be conducted. So, that means you get to give the exam in an environment very similar to the actual GATE exam while the exam pattern and questions are also similar to it.
This would obviously allow you to get familiar with the GATE exam environment and be more confident and comfortable about your final GATE exam outing.
Doing well in the GATE Exam 2019 can be a dream for many as it can make a truckload of opportunities seem like reality. And, to make this dream come true, you would need all hands on deck and all resources at your disposal. With AM GATE Mock test 2019, you stand a better-than-most chance of preparing well for the GATE exam and getting a great rank.
Also Read: Simple Hacks To Make Sure Of A Strong GATE Exam 2019 Preparation
Also Read: How To Best Prepare For GATE Exam 2019