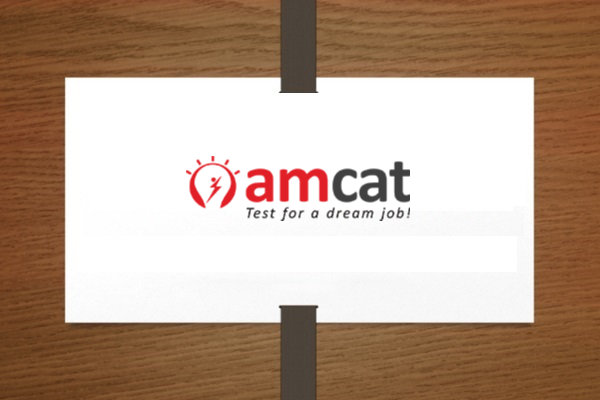 In this fiercely competitive corporate world, you need more than just your academic score to cut to the edge. You need something which tells the recruiter how polished your skills are and your readiness to face challenges in a corporate world. Here, comes the AMCAT exam, it is a test which assesses you on your skill-set rather than on your theoretical knowledge.
Although, you can give the AMCAT exam whenever you want. However, if you are a student then it is better if you start preparing for the AMCAT exam in the last year of your college. The reason being that a year gives you sufficient time to prepare for the exam. Moreover, you will also get enough time to re-attempt the exam in case you are not able to get a good AMCAT score.
And, if you are an experienced candidate then you can give the AMCAT exam after gaining a few years of work experience. AMCAT will give a boost to your career.
Now, comes the question of how to prepare for the AMCAT exam. Here, are a handful of tips you to make your preparation a success.
AMCAT Exam Syllabus
Before starting your preparation, make sure you know the syllabus of all the modules, both compulsory and optional. Knowing the syllabus will help you understand the areas where you need to give extra attention. In addition to that, go through the syllabus before choosing the domain-related modules as it will help you make the right choice. This will help you in making an intelligent choice
Practice Makes You Perfect
No matter which exam you are taking, it is important that you give your best. Moreover, with consistency and hard work, you can achieve anything. To prepare for your AMCAT exam there are sample question papers available online. In addition to that, you can also take help of PrepAMCAT. PrepAMCAT is a simulated version of the actual exam. It will show you the actual picture of where you stand.
Efficiently utilize these preparation materials and target your weaker section. Start from the basics and move upward. This will help you in the long run.
Day Before The Exam
The 24 hours before the exam are crucial. Hence, you should utilize it efficiently. First and foremost, plan your day and revise all the important topics. Next, get everything ready for the interview day. For instance, get the print out of your resume ready and prepare your outfit, book your means of transportation in advance, etc.
This will help you in calming your anxiety and will give you confidence to face the interview.
By now, you know how and when to start preparing for your AMCAT exam. Now, all you got to do is start your preparation as soon as possible and aim to get a good AMCAT score.