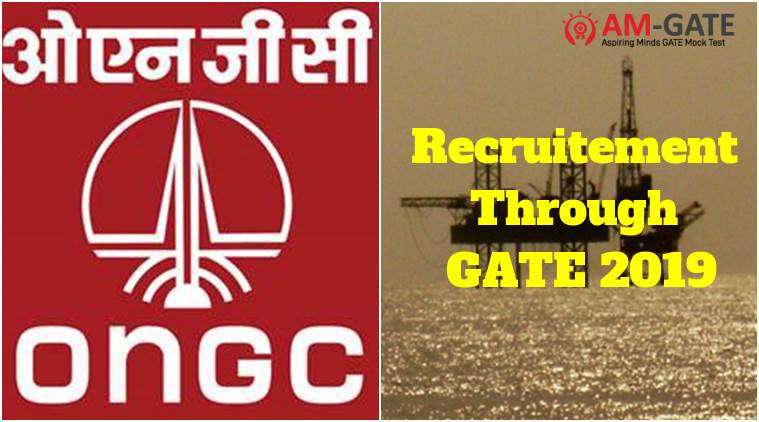 The Graduate Aptitude Test in Engineering, or more popularly known as the GATE exam, is a milestone for students in Engineering. It is not only an exam but a door to hundreds of opportunities whether it is in terms of education, research, or jobs. Talking of jobs, a job in ONGC is one of the most desirable for students in engineering.
The GATE exam also happens to be the gateway to this. Apart from being a qualification criterion for higher studies, the GATE exam can also land you a job in ONGC (and other PSU sectors). And AM-GATE helps you throughout the procedure.
But how does AM-GATE helps you clear your way to a job in ONGC?
AM-GATE is an all-India centre based mock GATE test. If you are applying for the GATE exam 2019, it will help you practice for your exam under the exact circumstances and pattern of the real exam. You apply for the mock GATE test, you appear for it in a real test centre around you, and a comprehensive insight report is provided to you as the result.
It helps you analyze your current position, how fairly you are doing when compared to other students who will also take the GATE exam 2019. It gives you points on where to improve and which topics to study more in order to fair well in the real exam.
There are two mock gate tests to appear for; you can choose to appear for both or any one of them. In this way, AM-GATE significantly helps you in scoring a good score in the GATE exam 2019.
Jobs through GATE exam
Those who clear the GATE exam get qualified for a job in ONGC. But it is no direct admission in these jobs through GATE exams. Those who qualify GATE have to apply for a job in ONGC. The next step is to appear for personal interviews.
How can AM-GATE help me get through it?
If you are looking forward to jobs through GATE exam, you can get the AM-GATE Mock test Combo that not only lets you practice your GATE exam 2019 twice but offers MockAI as well.
What is Mock AI?
Mock AI is a platform which helps with your interview preparation. It creates an environment like a real interview and asks you relevant and frequently asked questions. Your answers are analyzed and a report is provided to you which talks about the areas of improvement.
Not only questions and answers, but MockAI also observes your body languages including eye contact, hand gestures, etc. and provide reflections on that as well.
Basically, it becomes your professional help to clear your interviews and get a job in ONGC.
AM-GATE not only focuses on just the first step but helps you throughout the process of getting a job through the GATE examination.
Not only a job in ONGC, but AM-Gate helps you to get jobs in several PSUs (Public Sector Undertakings) as well. The primary agenda is one; to help you clear the GATE exam with best scores and then to prepare you well for the personal interview that makes the final call for jobs in ONGC and PSUs. Some private companies also prefer to have a look at your GATE scores as a way to judge your capabilities.
Conclusion
A job in ONGC is the perfect start to one's career. It not only begins well with a great package and post but also has the prospects to grow in the industry as an engineer. You can increase your chances of getting it manifold by choosing AM-GATE as your preparation partner for the exam.